Jim Gamble: Ex-CEOP boss joins Labour Party in Northern Ireland
By Chris Page
BBC News NI Political Correspondent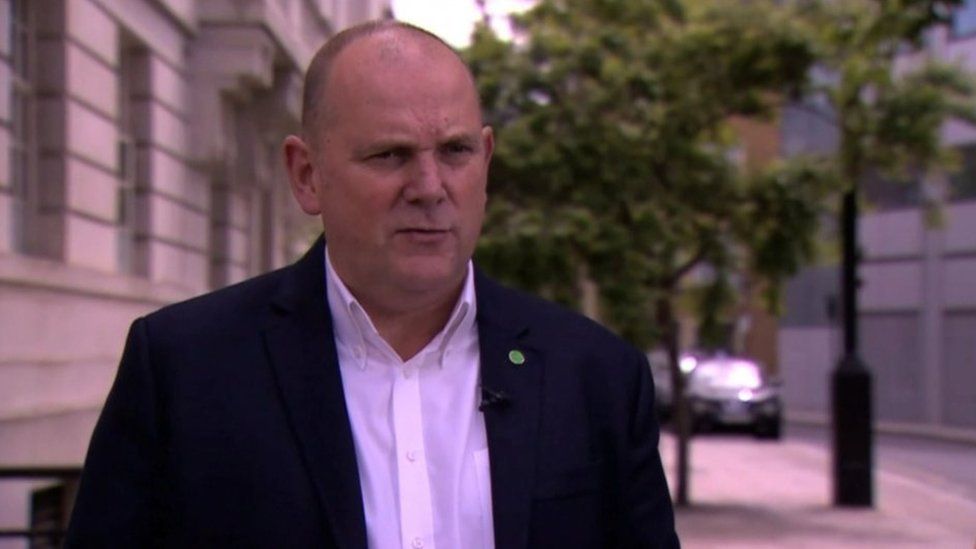 A former senior police officer, Jim Gamble, has joined the Labour Party in Northern Ireland.
Mr Gamble had a senior role in the Royal Ulster Constabulary (RUC) and also ran the Child Exploitation and Online Protection Centre.
He is prominent in the media as a commentator on child protection issues.
He said the Labour Party offered "the most credible, non-sectarian option for people like me that never wanted to get into a trench to vote".
He spoke at a fringe meeting at the party's annual conference in Brighton on Tuesday night.
Mr Gamble said he sees his role as "supporting people who aspire to political office".
Currently, the Labour Party does not allow its members in Northern Ireland to field candidates for election.
Mr Gamble said the Northern Ireland party's "first battle" should be to win "the most basic right" of being able to put forward candidates for councils, the Northern Ireland Assembly and Westminster.
Local members are hoping to meet the new Labour leader Jeremy Corbyn to lobby him on the issue.
But Mr Gamble said that if candidates were allowed to stand in Northern Ireland, he would have no plans to run himself.
He voted for Yvette Cooper in the Labour leadership race, said he thought Mr Corbyn would win.
Mr Gamble has criticised remarks made by the shadow Chancellor John McDonnell about the IRA in 2003.
"John McDonnell's comments about honouring those who have fought terrorist campaigns historically is one which I find, quite frankly, disturbing.
"We're talking in an age when we're trying to prevent radicalisation, so the last thing you want to hear from a politician in a position of responsibility is the language of honouring people who used violence for political ends."
Mr Gamble is one of hundreds of new members in Northern Ireland who have joined the Labour Party in recent months.