Rathlin Island search: Diver is airlifted to hospital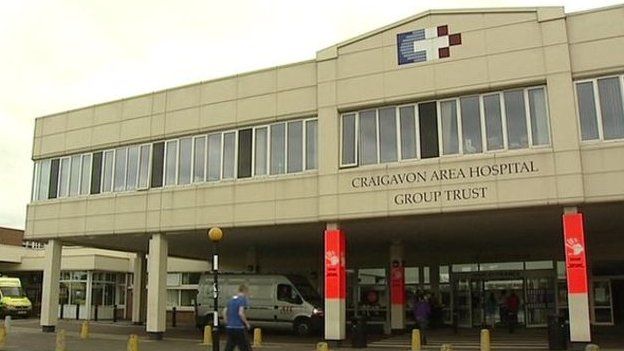 A diver is in hospital after being rescued off the coast of Rathlin Island.
The coastguard said the man was airlifted to Craigavon Area Hospital on Sunday afternoon. He is in a stable condition.
Two rescue helicopters from Sligo in the Republic of Ireland and one from Prestwick in Scotland were involved in the rescue operation.
A number of lifeboats were deployed and several other vessels responded.
The Southern Health Trust said the diver was brought to Craigavon Area Hospital as a precaution because it has a decompression chamber.
Ballycastle and Rathlin coastguard teams were also deployed.
Portrush lifeboat volunteers were alerted at 12:35 BST that a man who had been diving off a wreck with a group was missing on the east side of Rathlin Island.
The RNLI said the Red Bay lifeboat was about to start a training exercise with the Prestwick-based Rescue 177 helicopter when both its inshore lifeboat and the helicopter were diverted to assist in the search.
It said "a local vessel located the diver four miles from his original location" at about 14:30 BST.
RNLI said the diver was then transferred to the Portrush all-weather lifeboat, airlifted by a Sligo coastguard helicopter and transferred to Craigavon Area Hospital.
Portrush RNLI coxswain Des Austin said he was relieved that "after almost two hours of searching" the diver had been located safe and well.
"This was a multi-agency search and rescue effort where the emergency services were assisted greatly by a number of local vessels," he added.
"I would like to commend the diving party for raising the alarm as soon as they noticed one of their group had gone missing and praise the community effort that ensured this man was brought safely back to shore."