New £4m Belfast city centre hotel will create 100 jobs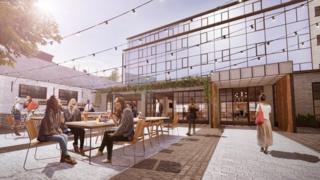 A new £4m hotel is planned for Belfast City centre, creating 100 new jobs.
The Beannchor group, who developed the city's Merchant Hotel, plan to renovate Lagan House, an office building, which opens on to Victoria Street and Ann Street.
Subject to planning approval, Beannchor expects the 55-bedroom hotel to open in 2016.
James Sinton, the firm's finance director said it represented an investment of £4m.
100 jobs will be created as a result of the investment bringing the number of people Beannchor directly employ to 750.