Newtownabbey house is burgled while family attend owner's funeral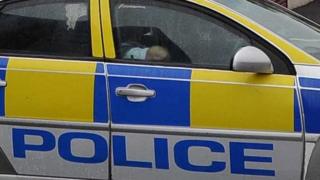 Police are appealing for information following a house burglary that took place during the owner's funeral.
When 78-year old Henrietta Balmer's family returned to her home at Knockane Way, Newtownabbey, County Antrim, they discovered her house had been broken into.
Jewellery had been stolen and the house ransacked.
The burglary took place between 13.45 and 17.00 BST, on Tuesday, 9 June.
Henrietta passed away four days earlier.
Her daughter, Janine, told the Newtownabbey Times: "Burying your mother is hard enough without having to deal with this too.
"The family is heartbroken and shocked.
"We hadn't even gone through her things, so for someone else to come along and do this is disgusting."
Police have appealed for anyone who has information, or who saw anything suspicious in the area to contact them.