Letter bomb found at PSNI headquarters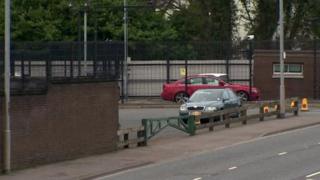 A suspicious package that caused a security alert at the Police Service of Northern Ireland's headquarters was a "viable device".
It is understood it was contained in an envelope delivered to the building on Knock Road, Belfast, earlier on Thursday.
Bomb disposal officers were called to premises to examine the package. It is understood it was a letter bomb.
The Knock Road was closed for a time during the alert, but has reopened.