Challenge to Northern Ireland's abortion laws to be heard in February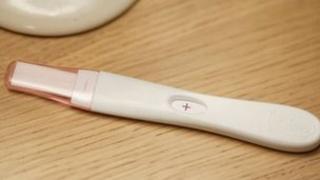 A legal challenge to Northern Ireland's abortion laws will be heard in court next month.
The NI Human Rights Commission (NIHRC) is seeking a change in the law to allow abortion in cases of rape, incest or "serious malformation" of a foetus.
Northern Ireland's abortion law differs from the rest of the UK.
A High Court Judge listed the case for hearing on 2 February.
The judge was told anti-abortion campaign group Precious Life and sexual health charity Family Planning Association have both registered an interest in the proceedings.
Currently, abortion is only legal in Northern Ireland if a woman's life is at risk, or if there is a risk of permanent and serious damage to her mental or physical health.
The NIHRC has described the existing law as representing "a violation of human rights".
Justice Minister David Ford is currently holding a consultation on amending the abortion laws.
The Department of Justice previously described the NIHRC challenge as "ill-timed and unnecessary".
Precious Life director Bernadette Smyth said that "contrary to what the NIHRC would like to believe, not one international human rights instrument recognises a right to abortion".