Man charged with attempted murder of sister in Lisburn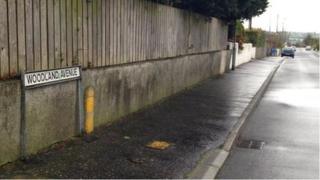 A 21-year-old man has appeared in court charged with attempting to murder his sister.
The incident involving Curtis Orr, from Woodland Avenue, Lisburn, County Antrim, is alleged to have happened at Woodland Avenue shortly after 02:00 GMT on Thursday.
Craigavon Magistrates' Court heard police used a Taser after attending.
A 19-year-old woman was taken to hospital for treatment to wounds following the incident.
Police said two men and a woman were also treated for injuries.
A police officer, who said he could connect the accused to the charge, opposed bail.
The judge refused bail and told the court it was a "very serious matter".
Mr Orr was remanded into custody.