Taser used after woman is stabbed in Lisburn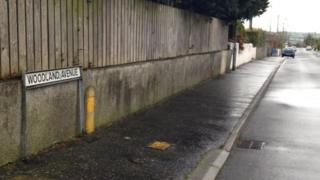 A Taser has been used by police after a woman was stabbed at a house in Lisburn, County Antrim.
Police responded to the incident in Woodland Avenue shortly after 02:00 GMT on Thursday.
A man, carrying two knives, was observed in the kitchen struggling with a woman.
A woman was stabbed in the chest but her injuries are not thought to be life-threatening. Three other people were injured. A man was arrested.
Police said specialist firearms officers spoke to the man and a Taser was used to prevent harm to the man and others.
A 19-year-old woman was taken to hospital for treatment for stab wounds to her chest.
Police said two men, aged 24 and 46, and a 48-year-old woman were also treated for injuries sustained as a result of the incident and later discharged from hospital.
A man, 21, was arrested on suspicion of attempted murder and is currently in custody.
The Police Ombudsman said it was investigating the incident.