NI Water: Emergency plan agreed in dispute over pensions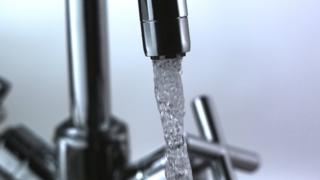 An agreement has been reached between NI Water and trade unions which means people will not be without water supply for more than 24 hours.
The Labour Relations Agency has been called in to try to broker an 11th-hour resolution to the row over pensions.
It has been agreed NI Water management will address trade unions through a specific contact.
Only after the unions agree it is an emergency situation will they deploy engineers to resolve the issue.
The row over pensions resulted in an indefinite 'work to rule' beginning on Monday.
The negotiations have been aimed at ensuring full cover is in place for faults during the period covering Christmas Eve, Christmas Day and Boxing Day.
Hundreds of NI Water workers are taking part in the industrial action.
Last week, talks between unions and management from NI Water failed to reach agreement.
Members of Nipsa, Unite and the GMB voted for a work-to-rule and withdrawal of on-call services and overtime, from Monday.
On Tuesday, NI Water management said it had agreed procedures with trade unions for "addressing critical issues which present a risk to public health or vulnerable customers".
It said there may be an impact on customers who should contact NI Water by calling the waterline on 08457 440088.