River Lagan: Van crashes into water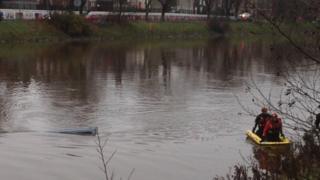 A van has crashed into the River Lagan in south Belfast.
The vehicle went through a crash barrier on the Ormeau Embankment.
Only one person, the driver, was on board.
He was treated at the scene by ambulance crews and did not require hospital treatment.