Ballymurphy shootings: Joseph Murphy's body to be exhumed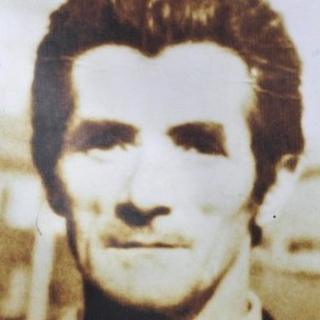 The body of a man shot dead by soldiers in west Belfast more than 40 years ago is to be exhumed, a coroner has ruled.
Father of 12 Joseph Murphy was injured in Ballymurphy, in August 1971 and died 13 days later in hospital.
Nine others were also killed during a series of shootings by paratroopers over three days.
Coroner Jim Kitson told a preliminary hearing an exhumation order had been granted because of the "exceptional circumstances" of the case.
Mr Murphy's family believe he was shot at a military barracks after being injured and that a bullet may still be lodged in his leg.
The coroner said if he had not ordered the exhumation the family would "forever be left wondering if an important piece of evidence" had been missed.
"They have waited more than 40 years. They are entitled to expect that the investigation will be conducted with rigour," he added.
The shootings occurred during Operation Demetrius, when paramilitary suspects were being detained and interned without trial.
Mr Murphy's daughter, Janet Donnelly, who was eight at the time of his death, said: "I am shaking. I am glad that he (the coroner) made the right decision.
"As the coroner said, we have waited over 40 years. My father always said he was shot inside the Army barracks.
"Hopefully, if we can retrieve this bullet, we can move forward. My father stated from his hospital bed that he was shot into his open wound. There was only one entrance wound and an exit wound.
"The HET (Historical Enquiries Team) uncovered new information to say there was a second bullet in my father's body. So, we just want to know, where did it come from?"