Cullaville containers: Suspended term over fuel laundering waste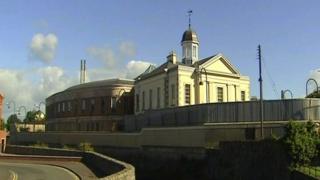 A County Armagh man has been fined £7,500 and given a suspended prison sentence for waste offences relating to the discovery of fuel laundering waste.
It follows the discovery of 45 containers at premises at Concession Road in Cullaville on 29 May 2013.
Samples of waste in the containers were found to contain a large percentage of diesel residue.
Landowner Hugh Carragher got a three-month sentence suspended for two years.
The 52-year-old was also fined £2,500 for each of the three offences to which he pleaded guilty, plus court costs of £31 and an offender's levy of £15.
Newry Magistrate's Court heard that many of the containers found at the Cullaville premises were in poor condition and leaking.
They were found in agricultural outbuildings beside a private dwelling house.