NI Screen budget: Film groups could face 50% funding cuts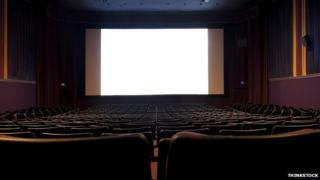 Some of Northern Ireland's best known film organisations are facing cuts in funding of up to 50%.
The cut to Northern Ireland Screen's funding will mainly affect Cinemagic, Belfast Film Festival, the Queen's Film Theatre and the Foyle Film Festival.
NI Screen said it had been given an indication that the Department of Culture, Arts and Leisure was cutting its budget next year from £1.9m to £1m.
It said if cuts at this level were confirmed, some organisations may fold.
NI Screen said it was working with the department to ensure the survival of the organisations that it supports.
Education initiatives
The proposed cut would also affect CultureTECH and the three Creative Learning Centres in Northern Ireland.
Each organisation was sent a letter from NI Screen asking them to prepare for funding cuts of up to 50%.
In some cases, the proposed cuts could run to well over £100,000.
The BBC understands that even if the organisations survive, such a reduction could lead to education initiatives and festival programming being reduced, as well as potential redundancies.
However, NI Screen said the potential funding cuts would not affect funding for large-scale productions like Game of Thrones, as this money comes from the Department of Enterprise, Trade and Investment through Invest NI.
Out of NI Screen's total funding of almost £18m in 2014/15, almost £10.6m was money from Invest NI to go towards production costs.
The Department of Culture, Arts and Leisure's draft budget, released in November, warned of potential funding cuts of 10% to 11.2%, but it has now emerged that NI Screen are facing a much bigger cut from that department than that.