Daniel McColgan: Tape failed to record UDA murder of Rathcoole postman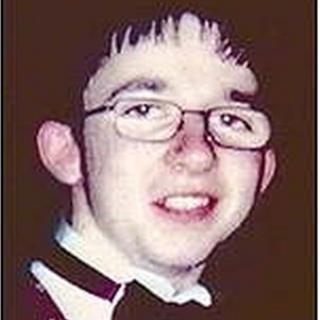 An inquest into the murder of a Catholic postman by loyalists in 2002 has been told that a tape failed to record CCTV footage of the shooting.
Daniel McColgan, 20, was murdered by the UDA, in January 2002 as he arrived for work at a postal sorting office in Rathcoole, Newtownabbey, County Antrim.
Laganside Coroners Court was told on Monday that cameras had been installed.
Four or five years before Mr McColgan died, gunmen entered the same building to shoot another worker who escaped.
Royal Mail manager Richard Strutt told the coroner that, on the day before the murder, he had put a tape in to record the outside cameras, but it did not work.
He said it was possible that someone did something to the tape after he left his office unattended on the morning of the shooting.
He also said it was possible that the tape had not been re-wound properly.
The inquest heard that the Red Hand Defenders - widely accepted as a cover name for the UDA - said they killed Mr McColgan and that all Catholic postal workers were legitimate targets.
Mr McColgan was from Whitewell in north Belfast.
The inquest continues.