Northern Ireland household income rose 3% in 2013, DSD research says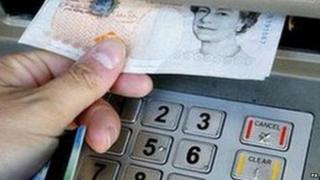 The typical household in Northern Ireland saw its income rise by 3% last year according to research by the Department for Social Development (DSD).
This is the first rise since 2009 as recorded by the Households Below Average Income report.
It looks at a range of income and poverty indicators in Northern Ireland.
It shows that, after housing costs, the typical household has income of £358 per week.
There were big differences across the income distribution: the poorest 20% of households saw incomes rise by 15% after housing costs, while the richest 20% saw incomes fall by 4%.
DSD are carrying out further analysis to suggest explanations for the big variation.
Factors could include more low income households finding work.
The figures also suggest that during the recession there was a significant rise in poverty among working age adults.
However during the same period the proportion of pensioners in poverty fell.
Other official research published last week suggests that earnings in Northern Ireland continued to fall in real terms in 2013.
However, that research looked at individual earnings rather than overall household incomes.