Lower Iveagh Credit Union goes bust: All 440 members protected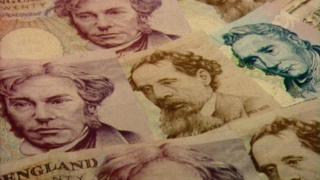 A County Down credit union with nearly 440 members has gone bust.
However, all the savers in Lower Iveagh Credit Union will get their money back under the government's Financial Services Compensation Scheme (FSCS).
The credit union, which was based in Dromore Orange Hall, holds savings of around £400,000.
The FSCS said the overwhelming majority of savers will get their money back within seven days.
People with less than £1,000 saved will receive a letter to get cash over the counter at their post office.
Anyone with savings of more than £1,000 will receive a cheque.
'Materially incorrect'
Kate Bartlett, Director of Operations for FSCS, said: "The process is automatic so you won't have to apply for compensation. We will pay up to £85,000, so every member of the credit union is protected."
Those with loans from the union will continue to repay on the same terms.
The last set of published accounts for the credit union, for the year to September 2012, were heavily qualified by its auditors.
The auditors said the loan and share balances appeared to be "materially incorrect".
They added that they could not "quantify the financial effects of the misstatement" as they did not have access to customer pass books.
In addition they found clerical errors and mistakes in book-keeping.
Insolvent
This is not the first credit union in Northern Ireland to be wound-up in recent years.
Portadown Diamond and Carleton Street, two Portadown credit unions, became insolvent in 2013.
Ballymacarrett Credit Union was wound up in October this year.