Trinity students moved out of rooms because of bed bugs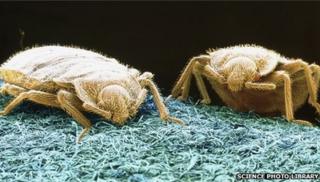 Some Trinity College Dublin students have been moved out of their campus accommodation because of bed bugs.
The college relocated eight students after the insects took up residence at two apartments.
The students cannot return to their accommodation until after Christmas. The university has said they will be back in their rooms by the beginning of next term.
A spokeswoman for Trinity said the cause of the outbreak was "unknown".
"An isolated incident of bed bugs has been identified in two apartments situated in a modern block adjacent to the campus.
"The accommodation office has adopted rigorous protocols in treating the affected accommodation. The treatment plan is also designed to ensure that it doesn't spread to other rooms.
"The cause of the outbreak is unknown, but the issue is known to arise from time to time in many types of accommodation, including hotels," she added.