Stormont: Campaign for families of premature babies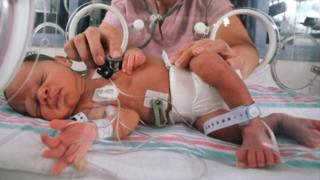 A campaign to provide more support for the families of premature babies is being launched at Stormont.
A survey of almost 200 parents revealed almost 90% faced financial pressure when their babies were in neonatal units.
Daily costs including loss of earnings, travel, and extra food and childcare costs, average about £229 a week.
The charities TinyLife and Bliss are calling on NHS hospitals and employers to do more to help.