400 families 'homeless in Dublin this year' says charity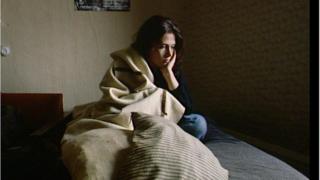 An Irish charity has said more than 400 families have become homeless in Dublin so far this year.
Focus Ireland said 100 children were affected by homeless every month in the city.
It said many families were forced to live in shocking conditions, packed into tiny hotel rooms.
It has called on the Irish government to lift the cap on rent supplement, as it does not fully cover rent.
The government announced an investment of 2.2bn euro (£1.75bn) in social housing in the budget, with 800m euro (£639.5m) to be made available next year.
Focus Ireland welcomed the commitment which it said would help to make up previous decades of housing failure.
However, it said it would take at least 18 months for the investment to deliver and an effective short-term strategy was still needed.