Northern Ireland economic recovery slowing, says Ulster Bank survey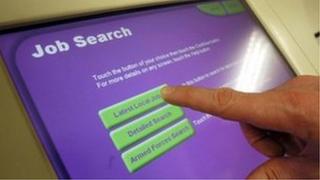 A survey of businesses has suggested that the rate of economic recovery in Northern Ireland is slowing down.
The survey, carried out by Ulster Bank, showed growth continued in October, but at the slowest rate in 16 months.
The Ulster Bank's Purchasing Managers' Index is a monthly survey of a panel of firms which tracks indicators such as new orders, employment and exports.
It has shown growth taking place for more than a year.
That trend continued last month - but at the slowest rate since the recovery began.
This is not unexpected as growth rates tend to slow down after an initial spurt.
Ulster Bank's chief economist, Richard Ramsey, said there is still "significant momentum" in the local economy which should see growth continue into next year.
However he cautioned that the looming cuts in public spending will increasingly act as a drag on growth.