East Belfast: Security alert is declared a hoax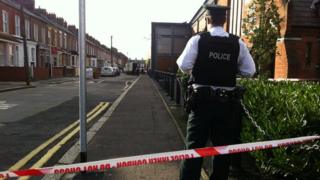 A security alert in east Belfast which resulted in a number of houses being evacuated has been declared a hoax.
Bomb disposal officers were called to Jocelyn Street to examine a suspicious object found in the area on Sunday.
Jocelyn Street was closed to traffic at Woodstock Road and Rosebery Road.
Residents have been allowed to return home and Jocelyn Street has now been reopened to traffic.