Moving seats: Are MLA replacement rules being exploited?
Co-option is the only option when there is a gap on the benches of the Northern Ireland Assembly.
Some Assembly members leave Stormont mid-term for a variety of reasons, and their party selects the successor.
A total of 22 current MLAs had their first taste of Stormont through a co-option - one fifth of the 108-member assembly.
These include some high-profile MLAs, like the DUP's junior minister Jonathan Bell and Sinn Féin's Health Committee chair Maeve McLaughlin.
'Quite cynical'
Fearghal McKinney of the SDLP, the UUP's Danny Kinahan and Chris Lyttle from the Alliance Party also first arrived at Stormont by being co-opted.
Several co-optees have gone on to win a seat at an election - such as the DUP's Paul Givan and Sinn Féin's Raymond McCartney.
But there have been 13 co-options since the present assembly term began in 2011.
Nine of them have been Sinn Féin MLAs.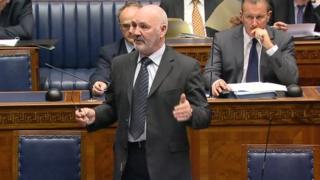 This has mainly happened because the party has reshuffled its representatives to end "double-jobbing", where members held more than one elected post.
However, Sinn Féin's latest co-option moves have been described by one academic as "opportunistic, but quite cynical".
Alex Maskey, who has represented South Belfast since 2003, is moving back to represent his former constituency of West Belfast.
He is replacing his Sinn Féin colleague Sue Ramsey, who recently stood down as an MLA due to health reasons.
'Chessboard pieces'
Mr Maskey's seat in South Belfast is being taken by the former Lord Mayor of Belfast Máirtín Ó Muilleoir.
Mr Ó Muilleoir will also run for Sinn Féin in the Westminster election next May.
Rick Wilford, professor of politics at Queen's University, Belfast, said: "It's a cynical move by Sinn Féin to move the pieces on the chessboard.
"But it looks even more cynical because Máirtín Ó Muilleoir can't hold on to the assembly seat and the Westminster seat, should he be successful."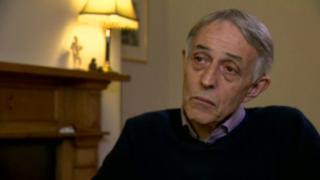 But Sinn Féin denies it is exploiting the co-option system.
'Very unfair'
Mr Maskey said: "A co-option only allows a party to replace one representative with another, so there's no gain per se. Other parties have used the same methodology.
"Another side of the argument is that some people are elected as a member of a party. Then they leave the party, and they stay on as an independent, even though they weren't elected as an independent. I think that's very unfair."
Mr Maskey added that he was "very conscious" that he has not been elected to West Belfast during the current assembly session.
But he added: "I did serve West Belfast as an elected representative for around 20 years.
"I feel the public in South Belfast will welcome Máirtín Ó Muilleoir. He topped the poll in his ward there in the local elections last year."
On Monday at Stormont, Mr Maskey will officially become an MLA for West Belfast again and Mr Ó Muilleoir will sign the members' register.
'Values'
There is one recent co-optee who is not in a party.
Independent Unionist Claire Sugden replaced David McClarty after he died in January of this year.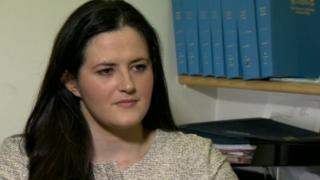 She had worked for him, and Mr McClarty indicated in a letter that he wanted her to take his seat.
Ms Sugden said it made sense.
"Should we put in place someone who is completely new to the whole process, or someone who can hit the ground running?" she asked.
"There are very few things I and David McClarty disagreed about.
"I know the beliefs which got him elected, and I'm representing the values he believed in."
'Costs'
Prof Wilford said that although he believes the co-option system has problems, it is difficult to see an alternative.
"We have to have a proportional system. One of the costs of that, with multi-member constituencies, is that it creates the opportunity for the rules to be fully exploited.
"Give politicians a tool, and invariably they will use it," he added.
Co-option may be controversial sometimes, but there is no suggestion that anyone will opt to change the system.
Chris Page's report on co-option will be broadcast on Sunday Politics Northern Ireland at 11:00 GMT on Sunday 2 November.