Department of Education in redundancies admission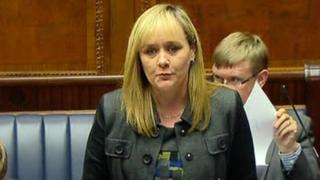 The Department of Education has said it did not manage last year's teacher redundancy scheme as well as it could.
Senior officials told the education committee there was a lack of clarity.
That meant some schools did not understand they were not entitled to ask the department to pay for redundancies.
Schools had to comply with four essential criteria but many did not understand that if they had large surplus funds they were not eligible.
The schools had to be "managing a challenging financial position", but the officials acknowledged the message was not spelt out.
The Department of Education has set up a "lessons learnt" group to make sure the same mistakes do not happen if there need to be more redundancies.
It said future correspondence to authorities, schools and individuals would be consistent and written in jargon-free language.
The chairperson of the education committee, Michelle McIlveen, described the process last year as "a mess" and said that "the buck stops with the department".
Of 167 applications for teacher redundancy funding, 50 did not meet the criteria, half of them because of the financial clause.
One hundred and five redundancies were approved, with 91 going ahead at the cost to the department of £3.9m.