Quinn Radiators: Part of Sean Quinn's former business empire sold to RHP Bidco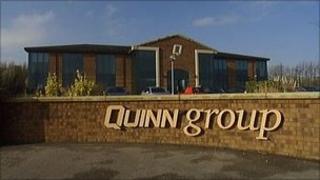 Quinn Radiators, once part of Sean Quinn's business empire, has been sold to a group of Irish industrialists.
It has been bought by RHP Bidco, a company chaired by Tony Mullins, a former chief executive of radiators and plastics firm Barlo.
Barlo was bought by the Quinn Group in 2004 in a deal worth about £70m.
It has not been disclosed how much RHP Bidco has paid for the radiators business.
It was sold by Aventas, the firm that now controls the former Quinn manufacturing group.
Paul O'Brien, chief executive of Aventas, said: "This sale of Quinn Radiators is a first step in realising value for Aventas Group investors.
"We are pleased to have sold our radiators business to RHP Bidco and we wish Tony Mullins and his team every success in the future development of this business."
Quinn Radiators operations are almost entirely at its factory in Newport, south Wales.
In September, the Quinn family said it would "vigorously pursue" the return of any part of their former empire as part of a case against Anglo Irish Bank.