Left-on appliances 'costing Northern Ireland homes £55m'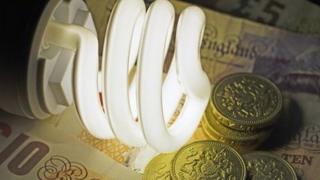 Leaving appliances on standby is costing homes in Northern Ireland more than £55m per year, according to the Energy Saving Trust.
Research for the trust indicated that three quarters of people in Northern Ireland worried about their energy bills.
However, only half of those hit with an unexpectedly high bill checked to see what they were switching off, it found.
It also found that almost 40% of games consoles remain on standby.
Patrick Thompson from the Energy Saving Trust said: "I think this is an inter-generational thing.
"There are people who have a lot of appliances and gadgets in their homes, there are big families with a lot of kids running around with games consoles.
"It cuts across everyone, everyone's wasting energy and everybody could find ways to save that energy as well."