Richard Hayward: Exploring the life of a pivotal cultural figure
The life of the writer, singer and actor Richard Hayward, who died 50 years ago this month, is to be the subject of a BBC NI documentary.
Hayward was a pivotal cultural figure in the middle decades of 20th Century Ireland.
In a busy singing career he recorded 150 records and took part in many recitals in the BBC in Belfast.
A series of events is being held to commemorate the anniversary of his death.
Born in Southport, Lancashire in 1892, Hayward grew up in Larne, County Antrim, but tried to disguise his English accent.
He later lived in Belfast and devoted his days to promoting Ireland.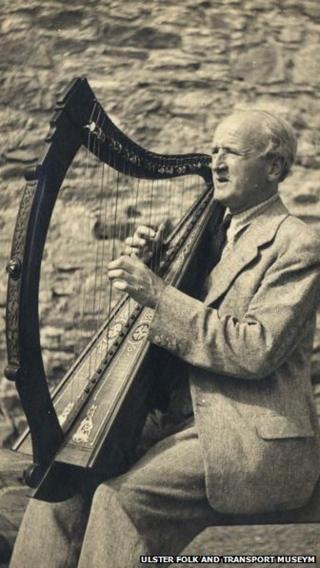 In his early days of the BBC in Belfast in 1924, Hayward worked alongside Tyrone Guthrie, experimenting and improvising in the heady new world of broadcasting.
As a theatrical impresario, he helped shape the world of Northern Ireland drama.
When no other companies would touch them, he staged the gritty realism plays of the unemployed shipyard worker Thomas Carnduff at the Empire Theatre in Belfast and the Abbey Theatre in Dublin.
Hayward laid the foundations of the Irish film industry, starring in the first black-and-white "talkies" made in Ireland, including The Luck of the Irish in 1935, and Irish and Proud of It (1936).
After his death in a car crash on 13 October 1964, Hayward's name disappeared.
Author Paul Clements, who has written a biography of Hayward, described him as "one of the most popular singers and actors of his generation".
"He also explored aspects of Irish cultural history and was a broadcaster and folklorist," said Mr Clements.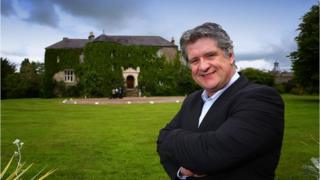 "Richard Hayward was a man of boundless energy, fierce ambition, and infectious enthusiasm."
His extraordinary life story has been recounted in a one-hour television documentary for BBC Northern Ireland.
Mr Clements said: "This documentary will ensure that his memory lives on and a new generation will enjoy his films, songs and books which played such an important part in the mid-20th Century fabric of Irish life."
Those interviewed by presenter Dan Gordon reflect on the significance of Hayward's roles.
A BBC Northern Ireland exhibition on Hayward: In Praise of Ulster is running at the Linen Hall Library, Belfast during October and forms part of a day-long symposium on Friday 24 October.
Groundbreakers: In Search of Richard Hayward is on BBC Two Northern Ireland at 22:00 BST on Sunday 12 October.