Castlederg motorists hit by fake insurance scam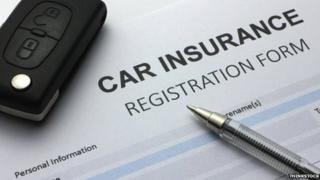 Up to 40 people in County Tyrone have been affected by a fake car insurance scam, police have said.
Police in Strabane said motorists in the Castlederg area had been sold "insurance cover" that was later found to be fraudulent.
They added that some people may still be unaware that they are driving without insurance.
The police said one arrest had been made in relation to the supply of up to 40 fake insurance certificates.
In a post on social media, they said: "It appears that some people have been approached by individuals offering the chance to obtain insurance at what seems to be an attractive price.
"Some have received what looks like genuine documentation, and it has come as a shock to them to find at a later time that they are not covered.
"Sometimes motorists have not realised until they have been asked by police for insurance, or when they have gone to tax their car.
"In some cases, they have found out only when they tried to renew through a legitimate source."
The police have advised people to check the validity of their car insurance.