Woman jailed for £21 Primark clothes theft in Belfast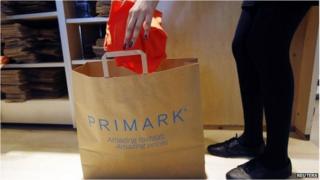 A woman who stole just over £20 worth of clothes from a Belfast store has been jailed for four months.
Susan Shields targeted Primark a week after receiving a suspended sentence for another theft.
The 26-year-old, of University Street in the city, was stopped after taking clothes and accessories valued at £21.30 on 21 August.
Belfast Magistrates Court was told of her troubled past, but the judge said a custodial sentence was necessary.
Noting that she had received a two-month suspended sentence on 14 August, he said: "To re-offend within a week, there's no alternative today but immediate custody."
Shields was jailed for two months for the latest offence, and her suspended term was activated to run consecutively.
She was also ordered to pay a £25 offender levy.