Stena Line docker homophobic abuse case to be reheard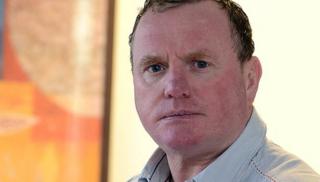 A Belfast dock worker awarded £45,000 compensation after being sacked for reacting to alleged homophobic abuse is to have his case decided again.
Senior judges granted Stena Line Irish Sea Ferries' appeal against an industrial tribunal finding that Martin Sheil was unfairly dismissed.
They ordered a new hearing in front of a different panel.
They ruled that a flaw identified in the investigatory and disciplinary process was not properly backed up.
Mr Sheil, 51, was dismissed for gross misconduct in December 2012 after more than 10 years service with Stena Line.
His sacking followed an incident the previous month in which he allegedly reacted to taunting from a colleague about his personal life and sexual orientation.
Backed by the Equality Commission, Mr Sheil took his case to an industrial tribunal and claimed the comments were part of an ongoing campaign.
It awarded him £37,500 for unfair dismissal and a further £7,500 for unlawful harassment.
Although the colleague had denied making any homophobic remarks, the tribunal found him to be an unconvincing witness.
The panel held that flaws in the investigatory and disciplinary procedure rendered the dismissal unfair.
Undermined
It found that the company had failed to interview staff alleged to have witnessed the comments.
According to the tribunal a Stena Line boss who, it said, "strongly encouraged" the reluctant colleague to make a complaint of assault against Mr Sheil should not have conducted an internal disciplinary hearing.
But elsewhere in its verdict the manager was only said to have "advised" him to report the incident.
Ruling on Stena Line's challenge in the Court of Appeal, Lord Justice Coghlin said: "There does not appear to be any explanation in the remainder of the tribunal's decision as to how or why this change in phraseology occurred."
The conclusion that the manager's role completely undermined the disciplinary proceedings was not adequately supported by relevant facts or reasoning, the judge said.
Sitting with Lord Chief Justice Sir Declan Morgan and Mr Justice Treacy, he also identified a failure to resolve a clear factual conflict about what happened during the incident that led to Mr Sheil's sacking.
Lord Justice Coghlin said: "After careful consideration and not without a degree of reluctance, we consider that the appeal should be allowed and the matter remitted for consideration by an alternative tribunal."
The judge added that the question of whether Mr Sheil was subjected to homophobic comments is likely to remain "a live issue".