Marion Millican killing: Fred McClenaghan 'rang counselling service'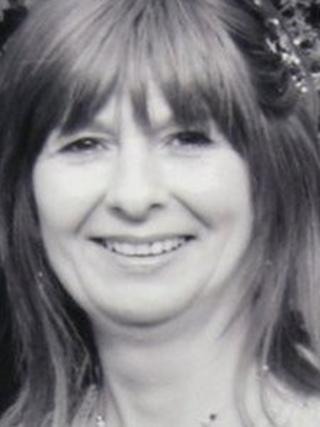 The trial of a man accused of murdering his former partner has heard details of a call he made to a counselling service three months before her death.
Fred McClenaghan, 52, of Broad Street, Magherafelt, County Londonderry, denies murdering mother-of-four Marion Millican.
Ms Millican, 51, was shot at the laundrette in Portstewart where she worked in March 2011.
The court heard Mr McClenaghan rang the service of Christmas Eve 2010.
Lifeline counsellor Ann Sherrard told Antrim Crown Court sitting in Belfast that when Mr McClenaghan rang the service he told her he was angry due to a resurgence of memories of childhood sexual abuse that were causing him to lash out.
The jury heard Mr McClenaghan is also alleged to have told Ms Sherrard that Mrs Millican was refusing to have any contact with him after he hit her a week earlier.
Ms Sherrard said that after expressing thoughts of taking his own life and self-harm, Mr McClenaghan said: "My plan is to kill my girlfriend and then myself."
Under cross-examination, Ms Sherrard agreed that in her notes she had written the 52-year-old was eager to access help before things got worse.
At the time Lifeline contacted the Police Service of Northern Ireland as well as other support organisations.