The Kremlin: Belfast nightclub sold for around £3m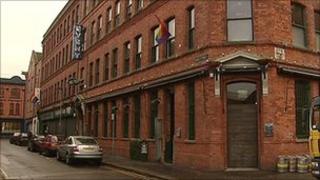 Belfast's best known gay nightclub, The Kremlin, has been sold for around £3m.
The venue was owned by Seamus Sweeney and Andre Graham, who opened it in 1999 and expanded it over the years.
The new owner is Anthology NI, the company which has been leasing and operating the venue.
The sole shareholder of Anthology NI is Anthea Wilson. She said: "We are absolutely delighted to now own the freehold of the Kremlin having been the tenant for the past five years."
She added: "For us its business as usual, but with a few exciting new additions planned for the complex over the next 12 months as we expand on demand and increase our diversity."
The selling agents, CBRE, said the deal is one of the largest pub sales in Northern Ireland in recent years.