Banbridge arson: Police charge 39-year-old man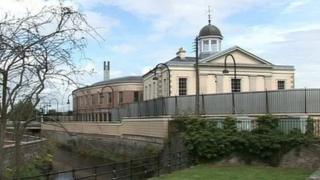 A 39-year-old man who was questioned over a spate of arson attacks in Banbridge, County Down, has been charged with arson and drug possession.
He was arrested on Wednesday night, after a car was set on fire in the Hillhead Walk area of the town.
On Thursday afternoon, police said he had been further arrested in connection with 11 separate arson attacks on vehicles in the Banbridge area.
He is due in court charged with arson and possession of a class B drug.
The man is expected to appear before Newry Magistrates Court on Friday.