Bullet tests in Marion Brown shooting inquiry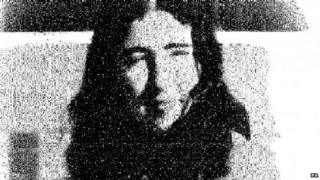 A coroner investigating the death of a teenager in Belfast in 1972 is to examine bullets to establish whether she was shot by a soldier.
The killing of Marion Brown, 17, at Roden Street was first blamed on republican and then loyalist gunmen.
An Army patrol was in the area at the time and soldiers claimed they had exchanged fire with a gunman in a car, but other witnesses have disputed this.
Northern Ireland Attorney General John Larkin has ordered a fresh inquest.
The moves comes after the Historical Enquiries Team (HET) re-examined the case.
The Catholic teenager from west Belfast was shot dead moments after kissing her boyfriend goodnight.
'Crucial issue'
A previous inquest heard post mortem evidence that the bullet that killed her was likely fired from a Thompson sub-machine gun - a weapon often used by paramilitaries in the 1970s.
As part of the HET's reassessment of the case, forensic examinations of information about the exit and entry wounds on the teenager's body suggested the bullet may actually have been much larger.
This raised the possibility it was fired from an Army-issue high-velocity SLR rifle.
A 7.62 SLR round is significantly bigger than the pistol-style .45 round used in a Thompson machine gun, and at a preliminary hearing in Belfast, Coroner Jim Kitson asked for both an SLR and .45 round to be produced at the new inquest.
A lawyer for the victim's brother, Richard Brown, said it was "a crucial issue in this case".
The coroner had requested that the Ministry of Defence provide both rounds, but a lawyer for the MoD warned that the Army may struggle to obtain a .45 round.
Mr Kitson asked the MoD lawyer to establish definitively whether it could provide a .45 round, and said he would also ask the Forensic Service if it could supply a sample example.
The MoD is currently sourcing the disciplinary records of the soldiers in the patrol to see if any issues around live firing were raised during their military careers.
The coroner also asked for the police to check if the clothes worn by Miss Brown when she was shot have been retained.
Her brother has claimed he was told the clothes were destroyed by mortuary staff due to the volume of blood on them, but the coroner said he wanted to officially confirm if that was the case.
With disclosure and anonymity issues also not yet dealt with, the coroner said he was not in a position to set a firm date for the new inquest.
Lawyers will reconvene in mid-November for another preliminary hearing.