Historical Institutional Abuse Inquiry: Woman asks for apology for child migrants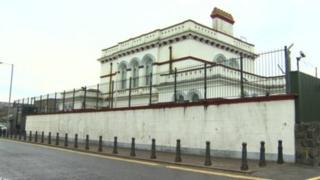 A woman has made an impassioned plea to the Historical Institutional Abuse Inquiry seeking an apology for a child migrant scheme from Northern Ireland to Australia.
More than 100 children were shipped out in the mid 1900s.
The woman described how children were told upon arrival that they were there "to fill the empty cradles of Australia".
She said they were later subjected to cruelty.
Giving evidence, via video link from Australia, she said the children had became part of what she described as a "child labour force" at a home run by Catholic nuns.
Appealing for an apology, the former child migrant said she wanted "someone to be made accountable" for the suicides of her two brothers.
"There needs to be an apology of some description so that we become part of the histories of both countries," she said.
She also told the inquiry: "I still feel I don't belong anywhere and don't belong to anyone.
"We are not nobodies, we are somebodies."
The woman is among about 50 witnesses giving evidence from Australia.
The HIA inquiry is examining the extent of child abuse in religious and state-run institutions in Northern Ireland from 1922 to 1995.
Last week, the inquiry heard that 131 children from Northern Ireland, some as young as five, were sent to Australia as child migrants.
Their evidence is due to be heard either by video link or in written statements over the next few weeks.