Londonderry judge appeals NI politicians over drug, alcohol facilities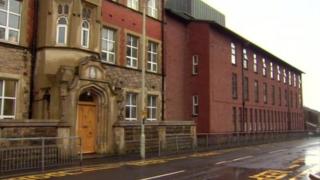 A district judge at Londonderry Magistrates Court has called on politicians to address the lack of drug and alcohol facilities.
Barney McElholm said many of the defendants he saw had mental health and addiction issues.
He said they needed to receive treatment rather than being locked up in prison.
Mr McElholm said unless such a facility was provided such cases would just go on and on.
He said that because of defendants addiction problems and mental health issues, they did nothing to help themselves.
Judge McElholm said rather than locking people up in prison, there should be a facility somewhere in Northern Ireland whereby they could receive the appropriate counselling and treatment.
He said that it was about time Northern Ireland legislators addressed the issue.
On Wednesday plans for a controversial housing scheme for alcoholics on the former site of a care home in Derry were scrapped.
Oaklee Trinity Housing Association had planned to open a 24-bed unit for people with alcohol dependency on the Nazareth House site in Bishop Street.
However, there was angry reaction from residents who opposed the unit.
Oaklee Trinity Housing Association has confirmed that alternative locations are now being examined.