Power NI and SSE Airtricity freeze household electricity prices until 2015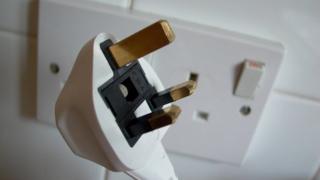 NI's two biggest electricity suppliers have said they will not raise household prices in 2014.
The announcements by Power NI and SSE Airtricity follow the utility regulator's annual price review.
Power NI has more than 567,000 household customers giving it 72% of the market while SSE has a 20% share.
Chief executive of the utility regulator Jenny Pyper said it was "a welcome outcome, especially as we enter the winter months".
However, she cautioned that the medium term outlook for electricity prices remained unclear.
She said this was due to "volatility in wholesale prices due to ongoing geopolitical unrest".
Power NI and SSE said they would continue to keep their prices under review.
Last week, SSE, which is the biggest gas supplier to households in greater Belfast, said it would freeze gas prices until April 2015.
The announcement followed the half-yearly pricing review by the firm and the Utility Regulator.
The firm said it meant customers will have had a two-year price freeze as it last raised tariffs in April 2013.
Rising energy prices have been one of the major pressures on household budgets in Northern Ireland during the recession.
Between 2007 and 2013 the annual average domestic electricity bill rose from less than £450 to almost £650.