Some Royal Mail offices in Northern Ireland open on Sundays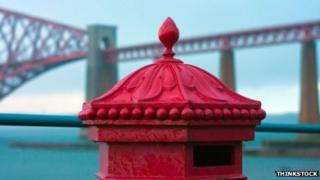 Some Royal Mail customers in Northern Ireland will be able to pick up their parcels on a Sunday for the first time.
Delivery offices for those living in south and central Belfast and in Londonderry will open this Sunday as part of a UK pilot project.
It is designed to make it easier for online shoppers not at home during the day to get their parcels.
The move has been welcomed by the Consumer Council.
"We hope this pilot will make life easier for postal consumers who can sometimes find it difficult to collect their undelivered mail from delivery offices because the opening hours are unsuitable," the council's Kellin McCloskey said.
"Almost eight in 10 consumers prefer to collect items from a delivery or sorting office.
"Failed delivery attempts are not only a major source of frustration and inconvenience to consumers but can also bear a significant cost for carriers and retailers."