Department of Health: Audit Office review of NI spending urged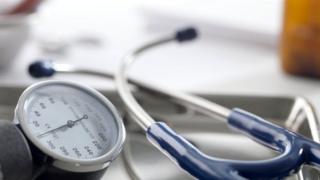 The SDLP has called for the Northern Ireland Audit Office to carry out an urgent review of spending by the Department of Health.
Fearghal McKinney said he wanted to find out if the department was providing value for money.
Health Minister Edwin Poots has said his department faces a £140m shortfall.
Last week, a leading GP said potential cuts to the health service could be "catastrophic" to patient care.
Mr McKinney told BBC Radio Ulster's Talkback programme on Monday: "You've heard all the dire warnings over the last week from those who are leading the health service, warning about the implications if there isn't funding sufficient for need.
"And we're saying: 'Lets just stop for a second. Let's get the audit office in to look at some of this spend'
"Let's put some integrity and honesty and transparency and accountability back into the heart of this process."
In a statement, the Northern Ireland Audit Office said it was "making arrangements" to meet Mr Mckinney.
Auditors said they intended to examine the volume of prescriptions and the cost pressures on the prescribing budget.
They will also set out the operational and financial performance of the health and social care sector over the last two financial years and examine private practice in local hospitals.
Meanwhile, the Ulster Unionist Party has said the current budget used by the executive is untenable and a new one is required.
The party has tabled a motion at Stormont that calls for a new budget and also states that there should be a new Programme for Government.
The motion also expresses concern that planned cuts to the health budget will impact on the sick and vulnerable.
Minister Danny Kennedy said recent cuts to a number of Stormont departments mean a new budget has to be agreed.
Ulster Unionist leader Mike Nesbitt said: "The assembly is at a financial crossroads.
"We can continue the bickering that characterised the June Monitoring Round into the next round in October, or we can face up to the reality that the budget was never fit for purpose, and start again."
He said, to date, the DUP had "papered over the cracks" in the health budget.
However, he said that was "no longer possible and they have had to come clean about the problem".
"The budget simply doesn't add up, and it is the vulnerable and those in most need who are suffering," he said.