More people left Northern Ireland than came to live here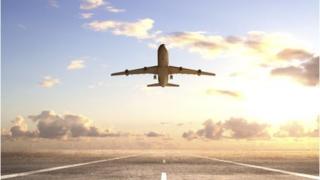 More people left Northern Ireland than came to live in it over the past year, according to the latest official estimates.
They show that from mid-2012 to mid-2013 there was an inflow of 23,100 people while 25,438 left.
That gives a net international emigration figure of 2,338 and is the third year in a row of net emigration.
Most of those leaving were aged between 25 and 44.
By contrast, net migration into the UK totalled 243,000 in the year to March, up from 175,000 in the previous 12 months.
The Office for National Statistics (ONS) said the increase in migration was "statistically significant".
EU citizens accounted for two-thirds of the immigration increase, the ONS said
During Northern Ireland's economic boom years there was annual net immigration which peaked at almost 11,000 in 2006/07.
Between 2004 and 2013 there was estimated net immigration of just over 30,000 people.
Dungannon and Craigavon council areas saw the biggest inflows, accounting for more than a third of net immigration in that time.