1300 women take up jobs in farming in Northern Ireland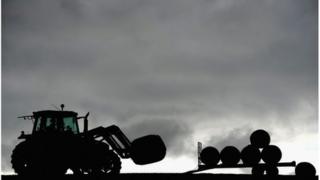 An increasing number of women in Northern Ireland have become farmers, according to figures obtained by the BBC.
Over four years, the figure rose from around 500 to more than 1300 women working full-time in agriculture.
According to the Census of Employment statistics, the total number of people working in agriculture, forestry and fishing in 2009 was just over 12,000.
By the end of 2013, that had risen to 12,929 - a 6.9 % increase.
The biggest increase was in the number of full-time women workers.