Glengormley: Driver attacked in car hijacking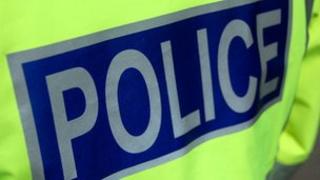 A man who stopped to help a younger man who appeared to be in difficulty was kicked, beaten and had his car stolen, police have said.
It happened at Hightown Road, Glengormley, at about 12:25 BST on Sunday.
The man in his 40s was driving when he spotted a young man apparently staggering on the road.
When he got out of the car to help, the younger man kicked and hit him with a bottle.
Three more men appeared and they stole his car.
It was later found burnt out at Park Road, Mallusk.
Police have appealed for information.