Five men rescued from Lough Neagh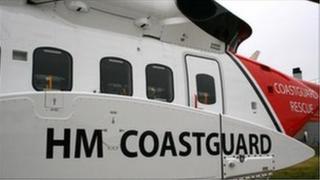 Five men from County Antrim have been rescued from Lough Neagh after getting into difficulties late at night.
The men contacted emergency services just before 04:00 BST on Sunday when they lost their way as they were sailing across the lough.
A police plane spotted them in the water and two lifeboats and a Coastguard boat were launched.
They were found in Antrim Bay and were towed to shore at Ballyginniff. The men were unhurt.
Jude McNeice from the Coastguard said: "They had been lost for some time.
"The lough at night is very difficult to navigate. There are no obvious landmarks."
Ms McNeice said anyone sailing out on the lough should ensure they have suitable navigation equipment on board.