NI's top 100 firms make £1bn profit for the first time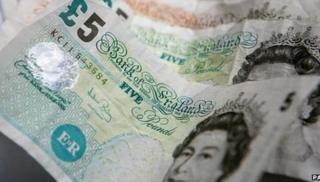 Northern Ireland's leading 100 companies have exceeded £1bn in combined profits for the first time.
According to their latest accounts, profits rose 60% over the past 12 months.
The information was compiled by business information firm Dun & Bradstreet for Ulster Business magazine.
Profits reached just over £1.017bn last year. Turnover for the companies also increased to £21bn.
It is the first time the Top 100 registered sales of more than £21bn.
At 2.9%, the collective rise in sales eased slightly from last year, when the top 100 firms delivered a 10.4% increase in turnover.
'Renewed vigour'
Ranking companies by turnover, poultry processor Moy Park topped the magazine's survey for the third year running.
"This year's list shows Northern Ireland's biggest companies have emerged from the downturn with renewed vigour," said David Elliott, editor of Ulster Business.
"It is the jump in profit which really stands out."
The survey provides a snapshot of the Northern Ireland economy based on figures filed at Companies House.
Most of the accounts relate to the 2012/13 financial year.