Charity thief denied hostel access over criminal record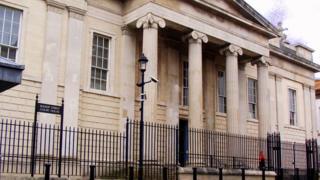 A homeless man who admitted stealing charity money could not get hostel accommodation because of his criminal record, a court has heard.
Martin Gregory Coll, 52, of no fixed abode, admitted breaking into Translink offices in Londonderry and stealing three charity boxes.
A barrister said Coll had come to the "adverse attention of paramilitary-style organisations because of his criminal record", which included four convictions for sex offences.
He said since his recent release from prison, Coll had been unable to obtain an address because of his criminal record.
The judge said the case highlighted the need for a halfway accommodation system in Northern Ireland for released prisoners.
He imposed a four-month jail sentence, suspended for two years, and ordered Coll to pay £20 in compensation to each of the three charities.