Power NI to get gas supply licence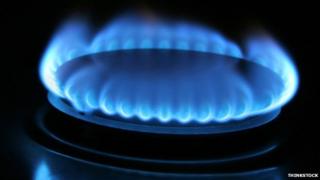 Power NI, Northern Ireland's largest electricity supplier, is set to receive a licence that would allow it to begin supplying gas.
The Utility Regulator said it proposed to grant the licence after a month-long consultation.
It does not mean that Power NI will immediately start a gas business, just that it has the option to do so.
SSE Airtricity, the second biggest electricity company, is also Northern Ireland's main gas supplier.
The most recent official figures show that SSE has a market share of 71% of gas customers in greater Belfast, while Firmus has 29%.
Firmus currently has a monopoly on the domestic supply market outside greater Belfast, but it will be opened up to competition in April 2015.