Police say Cookstown road rage incident a "hate crime"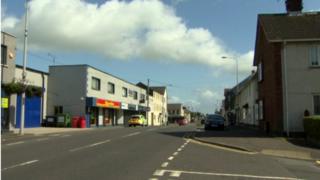 A 37-year-old man has been arrested in connection with an assault on a driver of a car in Cookstown on Saturday.
The arrest follows a road rage incident between two drivers on Orritor Street in the County Tyrone town.
Police said they were treating the attack as a hate crime.
On Saturday, paramedics were called to the scene and a 34-year-old man was taken to hospital having had a seizure.