Abortion story raises questions for Northern Ireland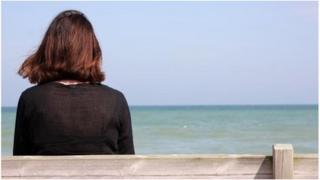 The abortion story that is unfolding in the Republic of Ireland is disturbing on so many different levels.
It triggers sympathy for the woman, not just as a human being, but as a mother.
Questions must also be asked about the decision to induce a 25-week-old foetus.
As this plays out in the Republic of Ireland, it also turns attention to what is happening with abortion legislation in Northern Ireland.
Unlike the rest of the United Kingdom, abortion in Northern Ireland is only allowed in very restricted circumstances.
Otherwise, it is deemed a criminal offence that carries a life sentence. The only exceptions are to save a woman's life or if there is a risk of permanent and serious damage to her mental or physical health.
As a result of current law, more than 1,000 women each year travel from NI to have an abortion in other parts of the UK.
Those who do travel must pay for their transport, accommodation and the cost of the procedure.
Since power has been devolved, it is now up to politicians in Northern Ireland to establish the rules.
Two government departments are examining the issues.
The Department of Health is currently reviewing guidelines for abortion recently put out to consultation.
Meanwhile, the Department of Justice is expected to put out a set of proposals for consultation in October.
Justice Minister David Ford said in December that he was going to consult on changing abortion laws in Northern Ireland to allow women carrying babies with fatal foetal abnormalities to have a termination.
Issues such as abortion in rape or incest cases are also expected to come under the spotlight.
The new legislation in the Republic of Ireland - the Protection of Life During Pregnancy Act - is unworkable. The first case to test it appears to tick all the boxes for which it was introduced.
The woman said she felt suicidal and she embarked on a thirst and hunger strike.
A decision to refuse her request for an abortion and her subsequent treatment raises questions about whether her human rights were violated.
This is not an isolated case.
Only last week, a woman from Northern Ireland whose baby has a fatal foetal abnormality asked for a termination. She is currently making arrangements to travel to England to have her abortion.
Legislation is there to protect the public and clarify difficult and obscure situations.
However, this is not what happened in the Republic of Ireland.
It is not clear whether the case was dealt with urgently - a requirement under the act.
There is a question over whether she was given the correct advice on her right to appeal the panel's decision.
What is clear is that there are now two extremely vulnerable people: the woman who was raped and gave birth to a child against her will and her unwanted child, born as a result.
In Northern Ireland, Justice Minister Ford and Health Minister Edwin Poots should take note.