Belfast residents achieve a record 40% recycling rate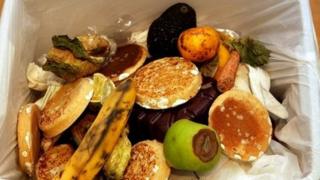 Belfast residents have recorded their highest ever recycling rates.
City council figures for 2013-14 show 40% of the city's waste is now being recycled, and it is on course to achieve its target of 45% for 2014-15.
The council says every bin lorry sent to landfill costs around £1,000.
This is 10 times what it costs to recycle waste.
Councillor Steven Corr, who chairs the council's Health and Environmental Services Committee, said: "Not only is it more environmentally friendly to recycle, but it's much cheaper than sending waste to landfill.
"It means we can divert those resources to valuable services which benefit the whole community so recycling is a win-win situation for everyone."