Dog trainer Neil Powell's tribute to hero sniffer dog Charco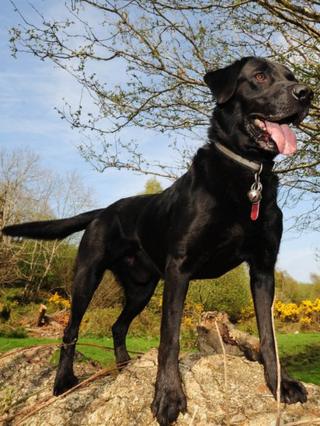 A sniffer dog who travelled the world finding people buried underneath rubble after major earthquakes and building collapses has died.
Charco was trained in collapsed structure searches by his handler, County Down man Neil Powell.
The dog helped to save the life of a man who was trapped in rubble during the 2005 earthquake in Kashmir, Pakistan. He was also sent to help victims of the massive earthquake in Algeria in 2003.
Mr Powell said he was a "wonderful dog".
"He died at 15 years of age and in all that time, he was never a difficult dog," he said.
"He never fought with any other dogs, and when I ever asked him to do any search work, I had total confidence in him.
"He ran over the top of debris without any problem, and would crawl underneath to search for survivors."
Mr Powell said Charco was so clever that he had also trained him to search for explosives, and he had been used in operations in London at Canary Wharf, the O2 and Lords Cricket Ground.
"All I did was use a different command if I wanted him to search for explosives," he said.
"When we had collapsed structures in Northern Ireland and there were three or four of those, Charco would go in and check the building and if he indicated there was nothing there, the fire service were quite happy to suspend operations because he was so reliable."
Mr Powell, who is based in Newcastle, said Charco had a unique personality.
"All we're doing really is using their natural instinct as hunting dogs, and he was trained to search for live people and that's what he excelled at," he said.