Historical Institutional Abuse Inquiry examines Australian migration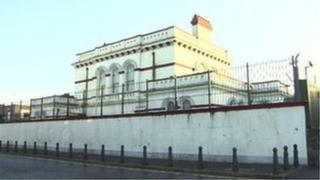 A migration scheme that transported children to Australia will be the focus of the next public hearings of the Historical Institutional Abuse Inquiry.
The inquiry (HIA) is examining the extent of child abuse in the Catholic church and state-run institutions in Northern Ireland from 1922 to 1995.
Public hearings began in January. They ended in May and will resume on 1 September at Banbridge courthouse.
A team from the inquiry has already made two trips to Australia.
Sixty-six people living there have applied to take part in the inquiry or give statements to the confidential acknowledgement forum.
The witnesses set to give evidence to the oral hearings have been chosen because they can describe the events that occurred to them before they left Northern Ireland when they were sent as child migrants to Australia.
The majority will provide their evidence via video-link.
Documentation examined by the inquiry has revealed that, between 1946 and 1956, children were sent from various institutions in Northern Ireland to institutions in Australia (primarily Western Australia), as part of a UK government policy of child migration.
The inquiry hopes to commence hearings for the next stage of hearings at the end of September. These will examine the former De La Salle Boys' Home, Rubane House, in Kircubbin, County Down.